Afterpieces

is an expanding series of paintings and prints that attempt to repurpose works from Art History. Sickert's masterpiece of narrative painting,

Ennui,

(of which there are five versions) inspired an essay by Virginia Woolf who wrote of the couple that 'It is all over with them, one feels. The accumulated weariness of innumerable days has discharged its burden over them'. In digitally reworking the painting, and renaming it

Contentment

, I wanted to offer an alternative and more optimistic view of marriage.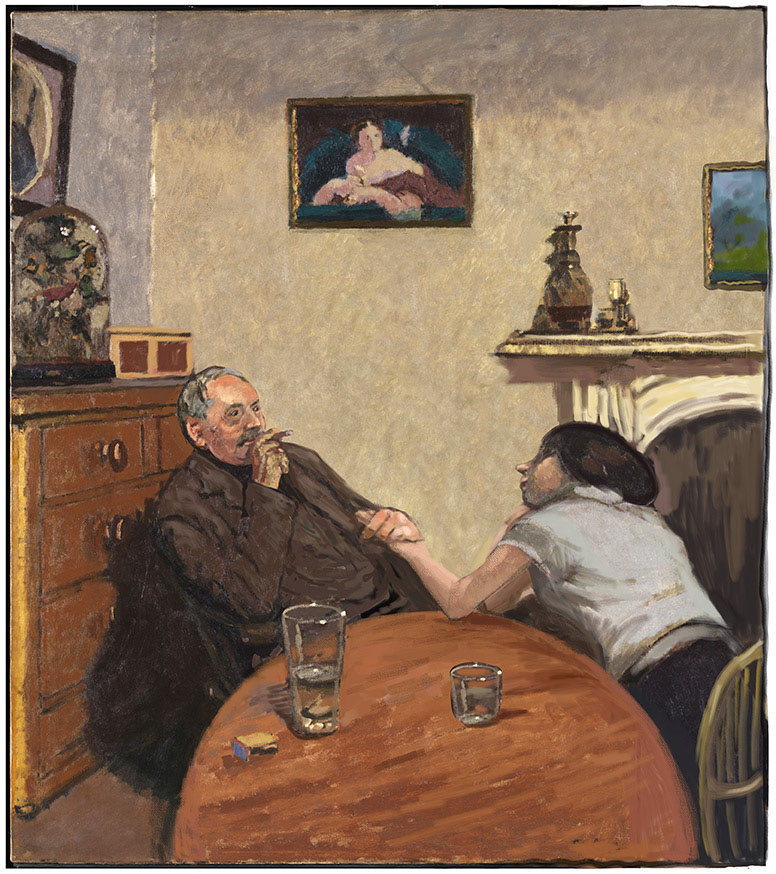 Contentment (after Sickert)
Limited Edition Print x 100. Size 35 x 30 cms - £300 unframed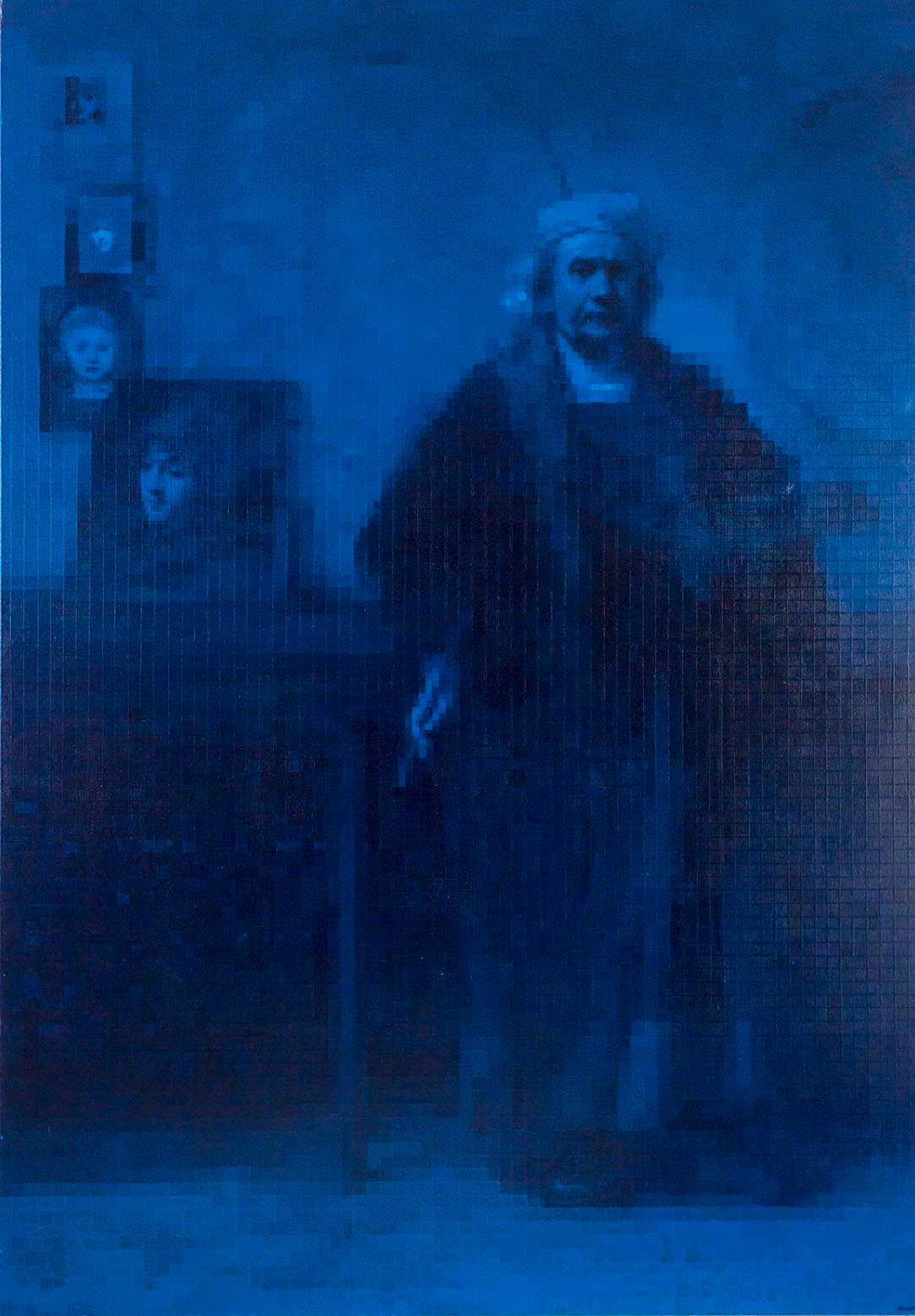 Limited Edition Print of 100. Size 40 x 15 cms. - £220 unframed